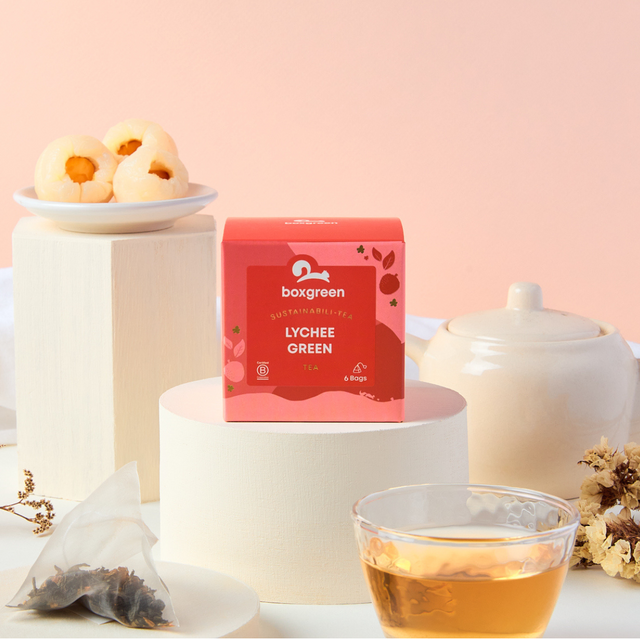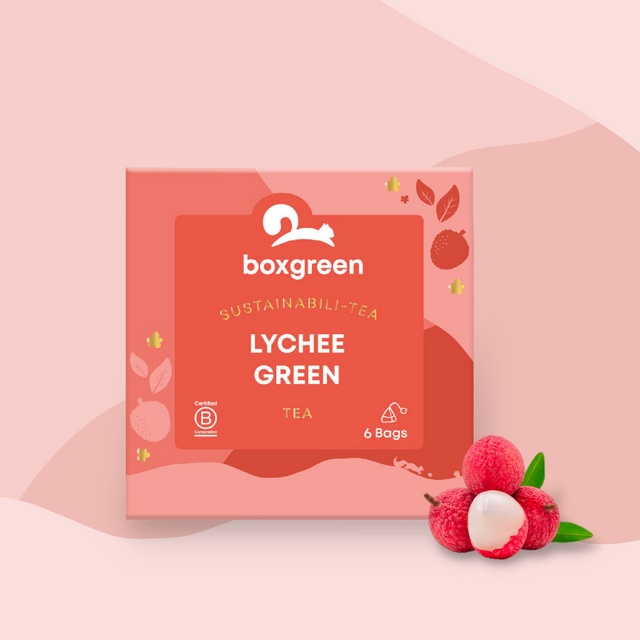 Lychee Green Tea
Rich flavours of lychee perfectly pair with delicate green tea, making a refreshing blend that can be enjoyed either warm or iced, complementing savoury food.
Contains 6 tea bags
Tasting Notes:
Aromatic with soft hints of lychee and strawberry.
Directions:
Place 1 tea bag into a cup, pour over water at 100 degrees and steep for 3 minutes.
Ingredients:
Green tea, oolong tea, jasmine green, mango flakes, green tea lychee, white tea, safflower petals, red rose petals, gojiberry, natural flavourings.
Sustainabili-Tea
Made from 100% natural tea leaves, fruits and flowers, we feature the best ingredients, fairly sourced and sustainably packed. Sipping tea with us helps us empower people in vulnerable communitites who made this delicious box of tea possible.