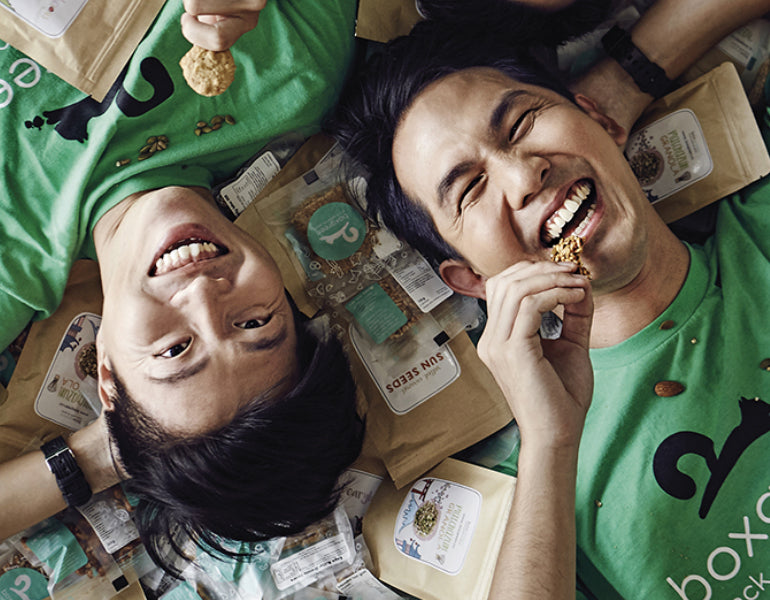 Better snacks, bettering lives
Meet Andrew and Walter
We started Boxgreen in 2014 because we couldn't easily find snacks that tasted great, fuelled us and didn't leave us feeling guilty. We love to experiment with flavours, but not with quality. All our snack ingredients are natural and free from artificial flavours or colouring.

We want to change the perception that healthy snacking equals bland snacking. With tasty plant-based snacks, we offer an alternative to snacks that are high in sodium, and full of artificial preservatives, colouring and flavours.

By using interesting ingredients and blends, we offer sweet and savoury varieties with a whole landscape of textures to make the snacking journey an exciting one.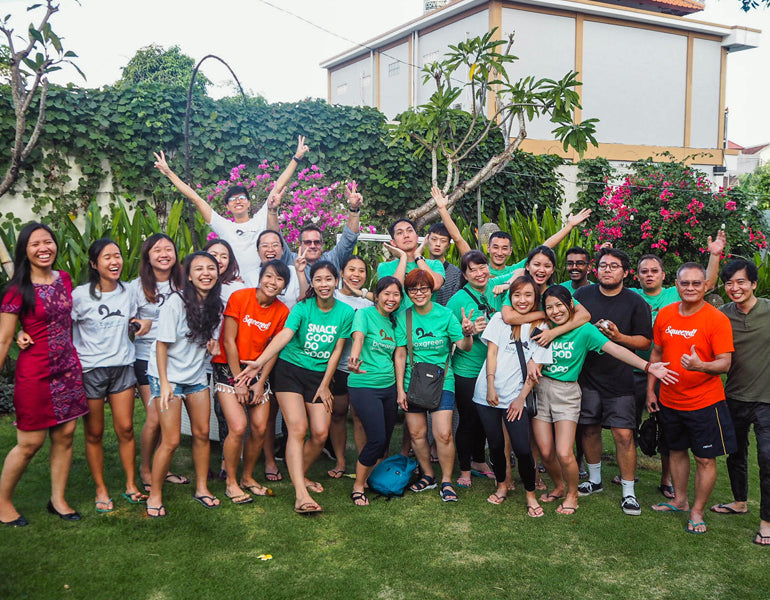 We're B Corp Certified
We're B Corp Certified which means we're constantly working towards a sustainable business, doing our best to do good for our team, our snackers, our community and our suppliers. Snacking with us helps train and employ people in vulnerable communities through employment and training opportunities.

Visit B Corp website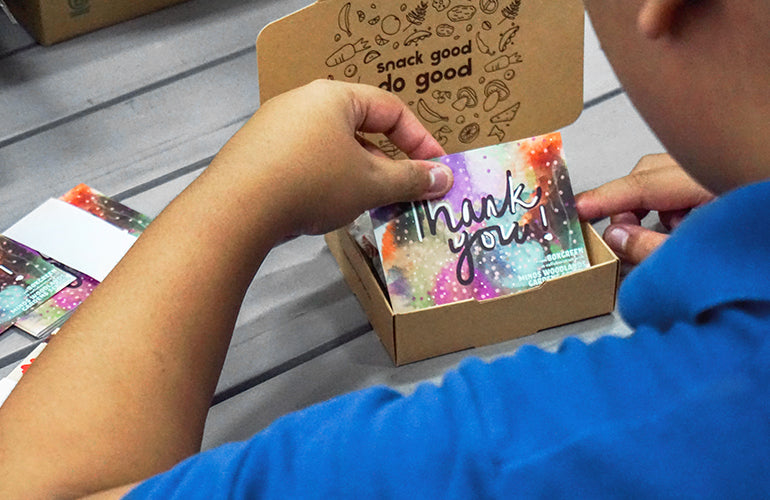 Empowering Communities
Since 2014, we've been on a quest to make our business a force for good for all those we work with. It all starts with creating job opportunities for those who need it most. We believe in the power of human potential, breaking down the hiring barriers for the marginalised.

We work with groups like Open Door Policy and Yellow Ribbon Project to offer training programmes and employment opportunities. Every Boxgreen snack is packed in prison by beneficiaries of the Yellow Ribbon Project, to enhance their skills and employability.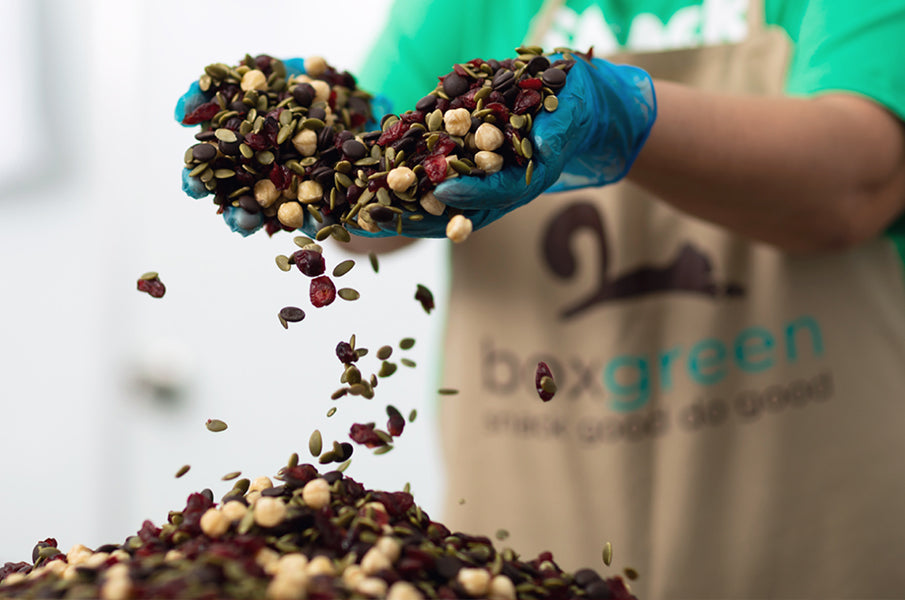 Care for the Planet
We're focused on reducing the amount of material used in our packaging, and all our boxes are made of recycled material, and are 100% recyclable. While our snack packaging contains plastic, we're constantly looking for ways to improve by reducing the amount of plastic used.

It's an ever evolving balancing act as we also want to ensure our packaging does what it was designed to do. Short shelf lives can result in lots of sad faces and wasted snacks!

We recognize the positive impact of bringing our stakeholders along for the ride, using our partnerships as a way to encourage better practices in packaging, sourcing and transportation. We're learning together through our sustainability journey, and we're committed for the long haul.