Sale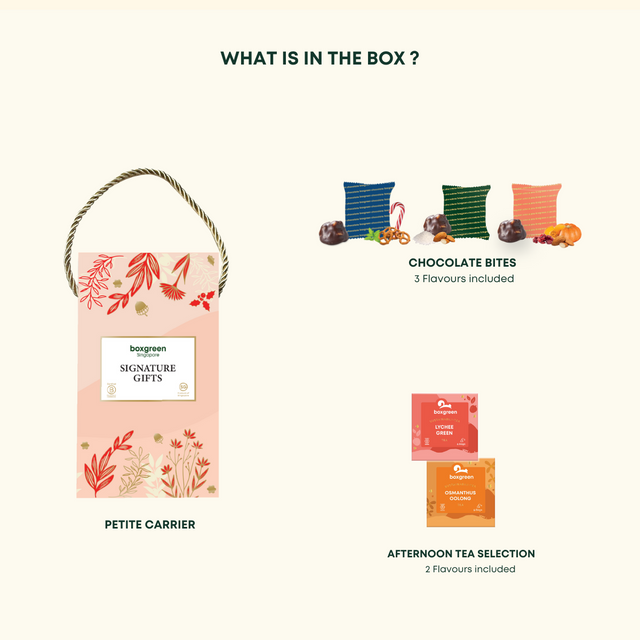 Christmas Petite Signature Tea & Chocolate Set
$28.00
Regular price
$30.00
 Snacks with a Purpose, Gifts with Heart 

Make this Christmas season even more enchanting with our Petite Signature Tea and Chocolate Set. This thoughtfully curated set, featuring two enchanting teas and three festive chocolate bites, is the perfect Christmas door gift for your holiday parties and gatherings

Picture your guests unwrapping the gift of aromatic teas and sweet indulgence, adding a touch of warmth and joy to your Christmas celebrations. Whether it's a cozy family gathering or a grand holiday soirée, this set is designed to make your party truly special. Spread the holiday cheer with a gift that's as heartwarming as the season itself.

In the spirit of the holiday season, embrace the beautiful tradition of giving with a purpose.  Not only will you delight your loved ones with a selection of gourmet delights, but you'll also be making a meaningful contribution to the uplifting work of the Yellow Ribbon Society and MINDS (Movement for the Intellectually Disabled of Singapore).

With each gift you purchase, you're not only sharing joy and happiness with your family and friends, but you're also extending the hand of support and empowerment to those in our community who need it the most. It's the kind of gift that continues to give, making this special time of year even more significant and heartwarming.


The Petite Gift Set includes:
1 X Lychee Green Tea (6 bags)
1 X Osmanthus Oolong Tea (6 bags)
1 X Pumpkin Spice Mylk Choc Bites-10g
1 X Peppermint Pretzel Dark Choc Bites-10g
1 X Sea Salt Dark Choc Bites-10g