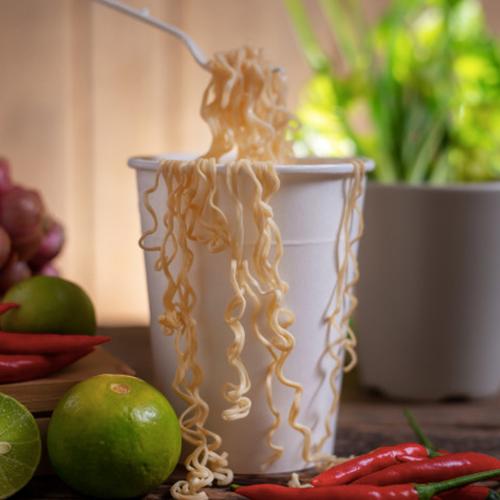 How often can I eat maggi mee so that it's not harmful?
As much as I keep to a healthy diet, I can't deny that maggi mee is my absolute comfort food on a Netflix night in! But as I slurp greedily on it, I can't help but wonder if a few strands of hair will start to fall! I never knew how true this myth was or how bad maggie mee is for my body... till now.
What's in maggi mee?
Lots of stuff going on in that cup. What you see are noodles but what you don't see are these ingredients:
ENRICHED WHEAT (FLOUR, NIACIN, REDUCED IRON, THIAMINE MONONITRATE, RIBOFLAVIN, FOLIC ACID), PALM OIL, SALT, CONTAINS LESS THAN 2% OF DRIED CORN, DRIED CARROT FLAKE, GLUCOSE, DRIED GREEN PEA, MONOSODIUM GLUTAMATE, POWDERED CHICKEN, SPICE AND COLOR, ONION POWDER, HYDROLYZED CORN AND SOY PROTEIN, SUGAR, ONION POWDER, POTASSIUM CARBONATE, SODIUM ALGINATE, SODIUM CARBONATE, SODIUM TRIPOLYPHOSPHATE, SOYBEAN, SPICE, TBHQ(PRESERVATIVE), WHEAT
...well that's just nasty. There's probably more chemicals than flour in that pack of instant noodles! They're added in usually to enhance its flavour and prolong its shelf life. For example, the preservative TBHQ (also found in other stuff like fries and chicken nuggets), makes it hard for us to digest and it stays for a prolonged period of time in the stomach. Yikes! But that's not the worse part...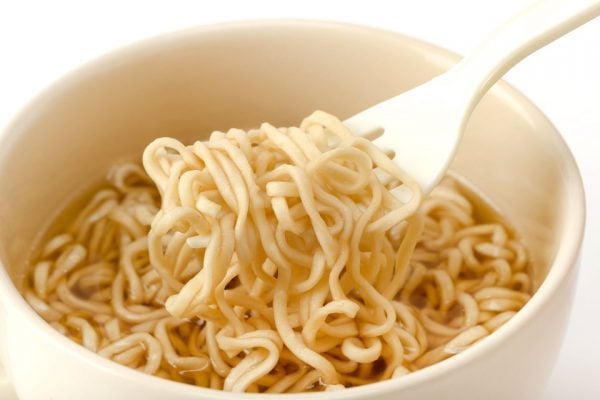 How bad is it?!
Bad news ladies. A study of 107111 participants have found that women who eat instant noodles frequently (at least twice a week), have a higher chance of developing high blood pressure, obesity, cholesterol, which further increases your risk of diabetes, heart disease and stroke. But if vanity is your biggest concern... there is no concrete proof that maggi mee leads to hair loss. Still, better to be safe than sorry ;)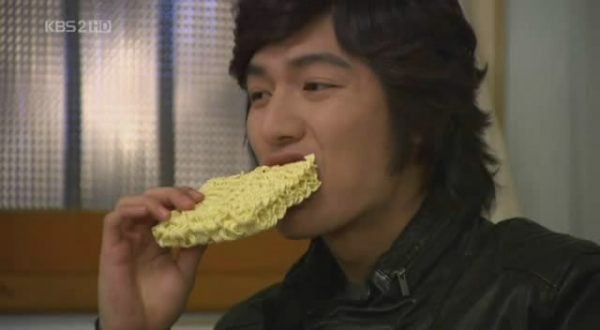 It's a cup of empty calories
There's nothing nutritious about cup noodles AT ALL. One cup of maggi contains from 1600 - 2000mg of sodium, which equals to 4 - 5 teaspoons of salt and your daily limit. There's no dietary fibre, vitamins, or nutrients if you have it on its own.
But I know, it's cheap and sometimes we don't have anything else to eat at home. Try to add some vegetables (the little ones that comes with the pack of maggi don't count!), lean meat and tofu when cooking it!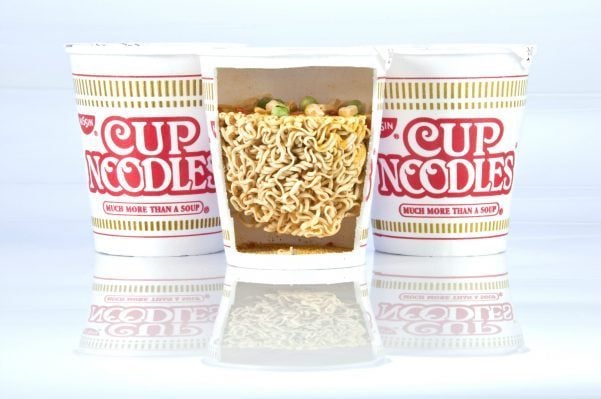 How much can I safely eat?
The heart wants what it wants, there's no stopping you from really getting your maggi. If you're a hopeless addict but you care about your health, once or twice a month is relatively okay, but once or more a week is a recipe for disaster.