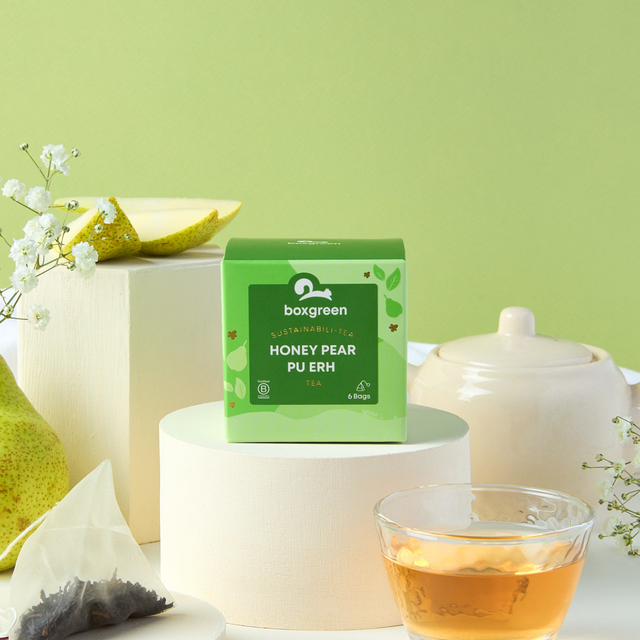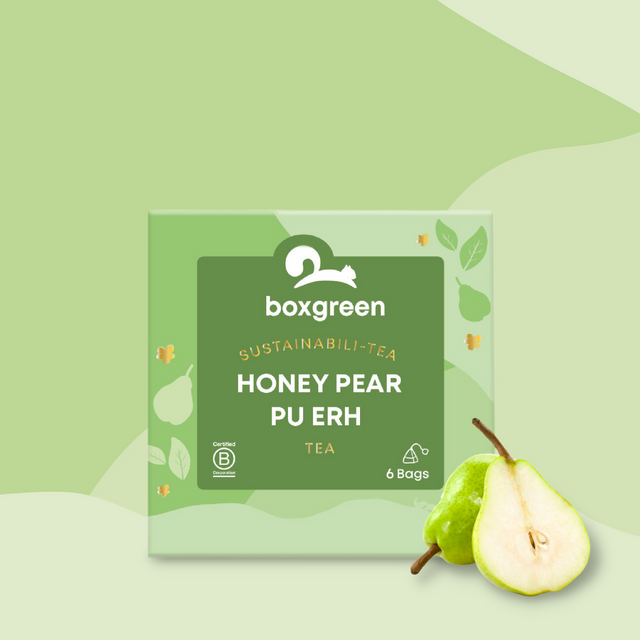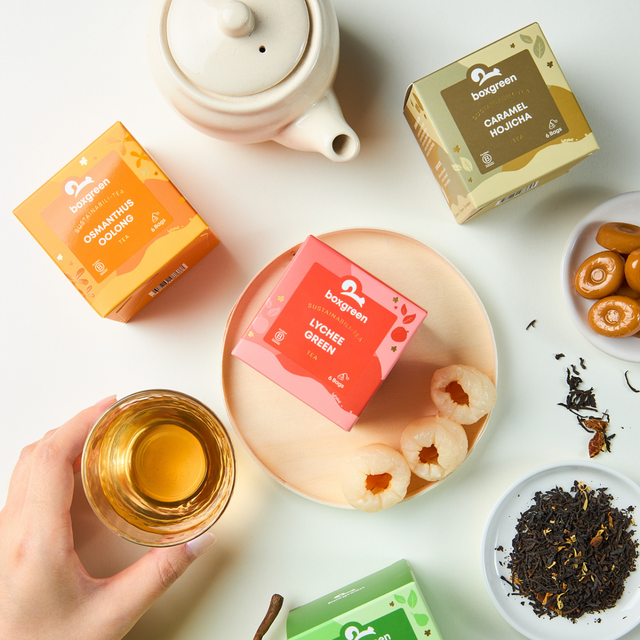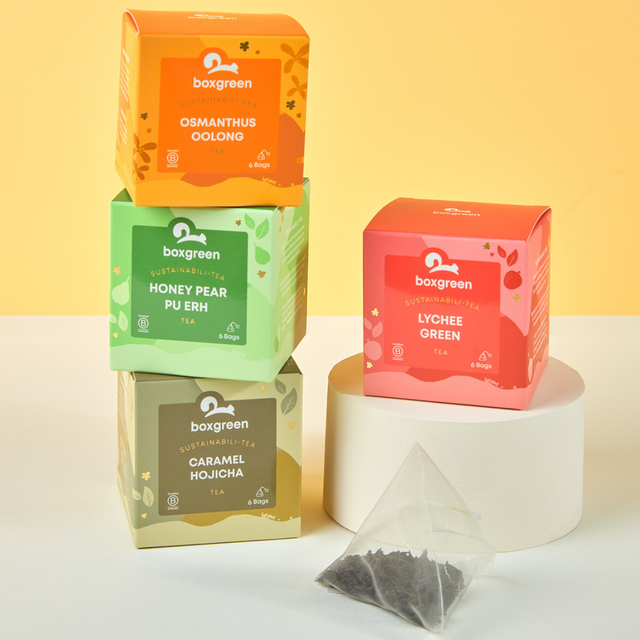 Honey Pear Pu Erh Tea
Pu Erh originates from Yunan province and is aged to develop a mellow and complex flavour. Real pear is used to add a subtle sweetness to this delicate blend.
Contains 6 tea bags
Tasting Notes:
Rich, smooth and earthy with a subtle fruity tone.

Directions:
Place 1 tea bag into a cup, pour over water at 100 degrees and steep for 3 minutes.
Ingredients:
Pu-erh tea, sweet blackberry leaves, pear pieces, sunflower petals, natural flavouring
Sustainabili-Tea
Made from 100% natural tea leaves, fruits and flowers, we feature the best ingredients, fairly sourced and sustainably packed. Sipping tea with us helps us empower people in vulnerable communitites who made this delicious box of tea possible.