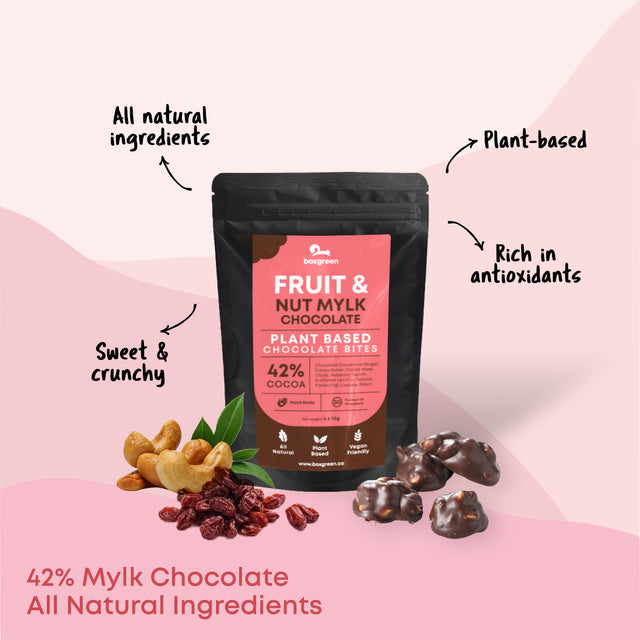 Fruit & Nut Mylk Choc Bites (4 x 10g)
Ever had milk chocolate without the milk? Using a vegan friendly mylk chocolate infused with tiger nuts, this plant-based creamy bite is packed with raisins and cashews.
Net Weight: 4 x 10g
About our Bites
Small bites of portion-controlled plant-based chocolate indulgence packed with ingredients to keep you satiated and happy without going overboard! Made with 100% chocolate couverture without any nasties and from sustainable sources that improve the livelihoods of cocoa farmer communities. Our chocolates are all handmade in our workshop where we provide training and employment opportunities to people in vulnerable communities.